massage
Our sessions are tailored to your individual needs and highlight the experience, passion, knowledge and skills of the specific therapist you are booking with. For our current customers: Our menu is changing, but you can still book our previous services through our memberships & packages
hour of bliss
30 minute Sauna session + 30 minute Massage
Need a lot of work on one painful area? Choose this option to spend 30 minutes relaxing tight muscles in the sauna and then enjoy a focused 30 minute massage.
injury treatment therapy
A personalized treatment plan of focused and advanced techniques to help you recover quickly from accidents and injuries. *offered by all therapists, we accept auto accident coverage and workers compensation claims, Julie accepts most major health plans.
take a mini vacation with julie
Julie's goal is to give you a mini vacation through a personalized atmosphere and treatment. She address your stress and tension with a combination of hot stones or bamboo fusion, deep tissue and gentle stretching to help you work through injuries or chronic pain. Julie guarantees that you will leave feeling taller, more balanced and at peace. *Returning clients can book online with Julie, new clients should call, text or email to be added to her client list
east meets west with lise
Lise combines the long relaxing strokes of Swedish massage, stretching, hot stones and aromatherapy to create the perfect blend of "East meets West" bodywork traditions. Each session will be directed by your individual needs as Lise will pay special attention to optimizing the flow of "chi" and removing blockages to ultimately assist your body's release of muscular tension.
find freedom from pain with katie
Katie's session focuses on pain relief for the upper body. Tension in your neck, back, shoulders and arms will first be melted away with hot stones. She will then ease into deeper knots & areas of pain with deep tissue techniques. This session is wonderful for those suffering from repetitive stress injuries or chronic pain issues.
bethany's balancing therapy
Bethany blends the healing benefits of aromatherapy, structural integration, stretching, and reflexology creating a massage session that eases tension in muscle tissue, while calming the mind and bringing the body back into balance.
facial rejuvenation massage
Bethany has created a gentle line of handmade facial products that she blend into a 30 minute blissful treatment to help you wash away the stress of life and leave your skin feeling refreshed and beautiful. *offered by Bethany, can be added to your massage session or booked alone
acupuncture
peace through acupuncture with patrick
Patrick combines acupuncture with a form of Japanese Meridian Therapy to create a personalized treatment for your individual needs. His goal is to help work through physical and mental blocks in order to find optimal health and balance.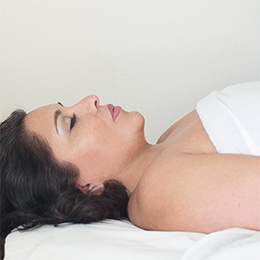 insurance coverage
We accept most major insurance and Flexpay cards: Personal Injury Coverage, Workman's Comp, Blue Cross/Blue Shield, Aetna, HealthNet, Providence, AshN, PacificSource, ODS and LifeWise. *Please call your insurance and verify that they cover massage therapy and if you need a prescription, let Julie know if you will be using insurance prior to your appointment!