A common question in our industry is "should I tip my massage therapist" and if so how much is appropriate?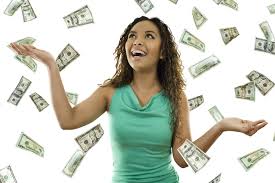 I think I can speak for all therapists when I say the most important thing to us is that you feel happy and comfortable at all times. This means that tipping is a very personal choice and should be made based on your happiness level and personal preferences.  A massage therapist who puts their clients happiness first will never become upset at your choice to leave, or not to leave, gratuity.  Here are a few important things to think about when asking yourself the question:  "should I tip my massage therapist"
Gratuity is often seen as a "thank you" for a job well done-Does your massage therapist give you excellent service, personalized treatments and offer exceptional quality in their work with you?  If so it might be nice to leave gratuity, even if it is just occasionally, as a thank you for taking your time with them to the next level.  If leaving cash tips doesn't feel quite right to you, you can always give your therapist a hand written card or just let them know how much you appreciate their attention and time verbally.  Saying thank you to the people in your life who help make your world a better place is always a great idea!

Keep in mind that depending on where you choose to receive your massage the therapist providing the service may not receive even close the total cost of the treatment which means they may be more reliant on tips than a practitioner in private practice for example.

You can always ask!  If you aren't sure about tipping you can always ask your therapist or the front desk person directly about the etiquette for the specific place you are visiting.  Don't be shy!  We would much rather you ask us these questions than feel uncomfortable every time you are  leaving our offices.

How much?  Again a personal decision but most people tip their massage therapist the same way they would a server, 10-25% of the service price.

Not leaving a tip is OK too!  Seriously, if you choose not to tip or to only tip on occasion we don't mind.  We love seeing you and the way you feel during and after your treatments is the most important thing to us so please make the choice about gratuity that YOU feel most comfortable with and that is sustainable enough for you to get the body work that you need.  Personally, I would much rather receive $0 tips and see you for an extra visit:)

How should I leave my tip?  The answer to this question will vary greatly depending on where you go.  If you are leaving cash there may be envelopes in the treatment room available for this purpose and if not it is completely appropriate to leave your tip on the table or hand it directly to your therapist.  If you are using a check you should ask your therapist or the front desk person if you should make it out to the business name or the therapist themselves.  If you are using a card you should let the front desk person or your therapist know right away that you want to add gratuity and how much they should add to the bill for you.
Whatever choice you make is the right one, you should feel great about it and know that your therapist will think you are wonderful no matter what you choose!
Learn more about spa etiquette at this great article.
Have more questions about tipping and massage?  Feel free to leave them in the comments!