Holiday gift ideas for everyone on your list!  We know how stressful running around from store to store trying to find just the right combination of gifts for your loved ones can be.  This year we wanted to make it easy on you so we decided to help you out by compiling a short list of holiday gift ideas from yours truly.   We promise that even the most difficult to please people on your list will find something they can enjoy at Written on the Body!
Gift Certificates:
When you give someone a massage, sauna or acupuncture gift certificate you are giving the gift of peace, health and happiness.  Almost anyone on your list will appreciate an hour long vacation to look forward to during these dark and rainy months!  The holiday season means it's time for our annual Buy One Get One Half Off gift certificate sale!  Go to our online store and use the promo code "holiday" to claim your discount.  Prefer to buy in person or over the phone?  No problem, give us a call at 503-473-8515 and we will be happy to assist you. price range:  varies
Plants: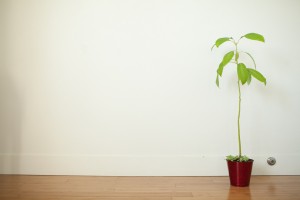 If you have ever met us in person you will know that we are in love with our plants and we have A LOT of them:)  Were you aware that almost all the plants around the studio are for sale and they are each a steal!  Stop by and check out our selection at your next appointment or by visiting us at our Small Works Art Show on 12/14 from 5:30pm-7pm!  price range:  $8-$20
Wellness Products:
Spend some time perusing our product lines at your next visit or come hang out with us at our small works show on 12/14 and find what you love for those on your list!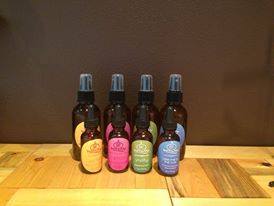 Umay "confections for your body, mind and spirit" are a locally made line of absolutely divine body products (made by   our very own Lise Pacioretty!).  At Written on the Body we carry Umay's body butter, which I personally guarantee will make your skin feel like winter never existed, aromatic spray's, I get compliments every time I leave the house, and the decadent sugar scrubs, imagine magic every time you bathe!  If you have a bath and body product lover on your list, Umay products are sure to please! price range:  $18-$25

Unkept Secrets is a facial care line designed and created by one of our very own massage therapist's, Bethany Carder.  She combines her expertise across various fields to offer you the most gentle and lovely smelling products to care for your delicate facial skin.  At Written on the Body you will find Unkept Secret's entire facial line:  exfoliator, mask, oil, toner, cleanser and meditation oils!  The scent of these products alone will bring serenity to your giftee's not to mention the beautiful afterglow of using them!  price range:  $1-$20
Handmade items:
We pride ourselves on combining local art and wellness, what can we say-we love Portland and especially the Alberta Arts District!
Munio Candela:   Candles, herb filled bath scrubbies and aroma sachets all lovingly made right here in Portland.  Everything about Munio Candela products is beautiful and sustainable, even the packaging!  Another great choice for nearly anyone on your list this holiday season!  price range:   $10-$30

Crochet Wears:  Hand crafted crochet hats, sleeves, cowls and scarves  by our very own Carly Rice.  These items are each so unique and skillfully made.  You really have to see them for yourself!  price range:  $20-$25

Jewelry: We have unique necklaces adorned with natures best shells and stones, these are truly lovely and are perfect for anyone who appreciates art and creativity!  price range:  $20-$35  *made by our very own Katie Jayne Selin!  We do have a talented team:)

Art:  Every year we are honored to host a variety of Portland's most talented artists.  You don't want to miss this show filled with beautiful creations all priced at $100 or less!
Whatever you do this holiday season please remember to help create a vibrant economy in Portland by shopping local!  Every dollar counts for small businesses and lucky for all of us you have so much to choose from right here at home:)  Please check out Alberta Main Street's calendar for local shopping events and other great info anytime of the year!  Now head on over to our website to get your gift certificate's and don't forget to use promo code "holiday" to get your deal.  Also let us know you will be stopping by the Small Works Art Show on 12/14 5:30-8 by joining the event on Facebook.  We can't wait to see your lovely faces this holiday season!