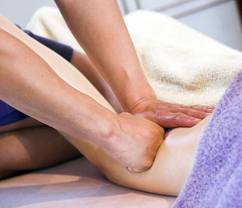 Would you like to know how to use your insurance to cover your massage appointments? Here is a handy little guide on how to find out if your insurance covers massage, what your co-pay will be an other helpful hints on using insurance for massage!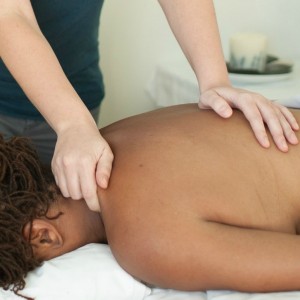 Using Health Insurance for massage
Find out if you are covered

Call the customer service phone number on the back of your insurance card

Ask the representative to verify if you are covered for massage by a licensed massage therapist

If you are covered ask how many massages you get per year or how much your spending limit is per year and if you share it across all complimentary care such as Chiropractors and Physical Therapists

Ask if you need a doctors prescription

Ask if you have a deductible and if so has it been met

Ask what your co-pay is per visit

Get the name of the representative you have spoken to as well as a confirmation number for the call just in case issues arise later.

Find a Licensed Massage Therapist who accepts your insurance and let them know you will be using insurance right away so that they can get the necessary information from you to verify your benefits as well.
Usually your insurance company will have a provider listing you can search or you can just contact your favorites and ask them if they accept your insurance.  Julie Campbell at Written on the Body Massage and Acupuncture accepts most major health insurance except Kaiser.

If you are using insurance at Written on the Body you will need to fill out our insurance verification form and sign our HIPAA release prior to your visit.  Please email us at wonthebody@gmail.com to get this information.

Book your appointment and enjoy the wonderful world of getting your massage covered by your health insurance company!
Health Savings Account Cards
Most massage therapists who accept credit cards can also take Health Savings Account cards.  You can always call your company to make sure you are allowed to use your card for Massage before booking.  A safe bet is to also be ready to pay an alternative way the first time you attempt to use your card with your massage therapist.
Auto Insurance and Workers Compensation coverage
Get a prescription

If you have been in accident you will want to see a doctor and you can ask them directly for a prescription for Massage Therapy.  Not all insurance companies require this but it is still a good idea to have it just in case.

Fill out the paperwork with your insurance company

This is extremely important because your insurance company will not pay your providers without your claim being fully active.

You will want to get your adjuster's name and contact information as well as a claim number to give to your Massage therapist for billing purposes

Know your rights!  Make sure you ask as many questions as possible about what type and how much care you are allowed.  Check out this post about Massage and auto insurance to learn more about your rights after a car accident in Oregon.
Thanks for reading and feel free to ask questions in the comments or call/text us at 503-473-8515