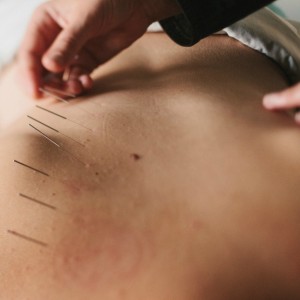 Acupuncture is an ancient healing practice that is good for more things than I can count.  Have you thought about getting Acupuncture for stress relief?  If not here are a few great reasons why you should:
Stress is really bad for your health and according to a recent study Acupuncture lowered stress hormones in participants after receiving treatments for 10 consecutive days.  The Huffington Post wrote an article on this study if you would like to learn more.

This isn't to say that you have to commit to 10 days in a row, another study shows that you can begin to see results after only a few sessions.  In Chinese medicine Acupuncture is used to balance the flow of Qi in the body, in western medicine terms you can think of this like homeostasis.  Acupuncturists are helping to stimulate your body's natural healing abilities, keeping in mind that your body is always seeking its natural state of balance or homeostasis.

According to Dr. Daniel Hsu, DAOM (Doctor of Acupuncture and Oriental Medicine):  Acupuncturists insert each needle half a millimeter away from a nerve, Dr. Hsu explains. Depending on where the needles go, acupuncture can cause the nervous system to produce painkilling chemicals, jump-start the body's natural ability to heal itself, or stimulate the part of the brain that controls emotions, including anxiety. All of these results, Hsu adds, can help people feel more balanced and treat a variety of illnesses. -quoted directly from Everydayhealth.com's article on Acupuncture and Anxiety read more here.
What else is Acupuncture good for?  It depends on the situation and the person but I can personally say that I have used it for everything from eczema to arm pain to good old fashion stress and it has been a very effective form of treatment!  Not to mention that I always feel so relaxed after a session.  If you haven't tried it yet you should:) If a fear of needles is what is preventing you then try out these tips:  Take a friend with you, talk to your Acupuncturist-they usually have some tricks up their sleeve to keep things calm and gentle, close your eyes and remember these are pretty tiny needles.  Trust me, it will be worth facing your fears!