It's spring and you know what that means:  We just turned 4 years old and we are as happy as pigs in a peach orchard!  It has been a wild and beautiful ride full of community building, fun having, dream making, abundance and all sorts of sometimes difficult and always incredible changes.
Thinking about the last four years I can only smile and be amazed at the fact that this passion of mine has become something beyond my imaginings, something so great that it has morphed into a living entity.
A true community of the crem de la crem, people who know that they are the kings and queens of their own making, deciding exactly what life and health look like for them.  I am always inspired, always feeling loved and renewed by my part in this wonderful place of healing and creativity.  Forever learning from the clients, co-workers and neighbors of  Written on the Body that fill my days.  My wish is that we offer you these same opportunities when you enter the doors of Written on the Body through our honest love for our trades:  massage, acupuncture, Feldenkrais, art, plant life, products and so many other creative adventures.  My goal has always been and will always be to create a space in this crazy busy life that is just for you: for you to get exactly what you need for peace, wholeness and optimal health in any given moment.  Thank you for allowing all of us at Written on the Body to be part of your world and for making us so much better along the way:)  Speaking of:  Why not take our short 3 question survey and help shape our future!
Join us for our 4 year birthday celebration on April 24th at 6pm!  Get the deets by joining our Facebook event or just keep an eye on your email.  Hope to see you there:)
Now for the fun part-A little stroll down memory lane:
We opened in March of 2010 at a smaller location on 29th and Alberta
We even had outdoor massage on our patio at our old location-obviously we love massage out doors:)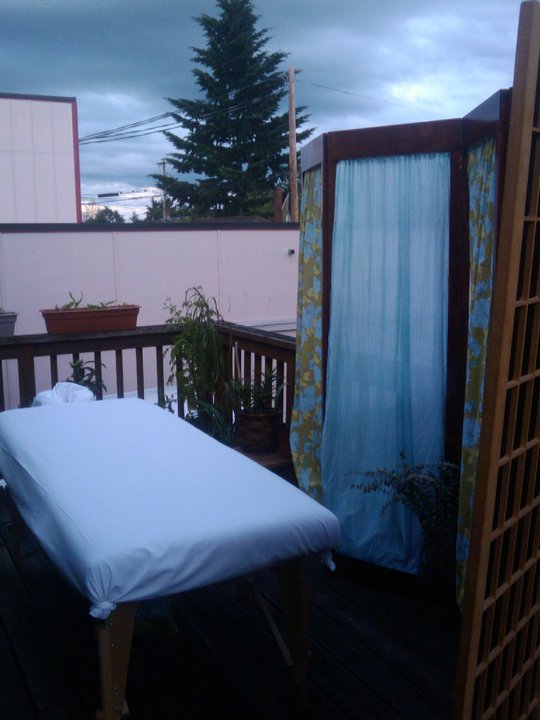 We also love Last Thursday (2011) and Katie's plants of course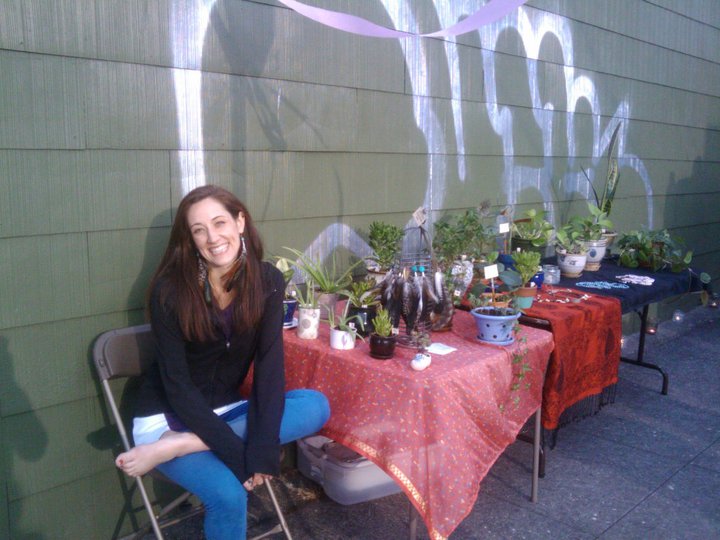 In May of 2012 we moved to our new location on NE 13th and Alberta Streets!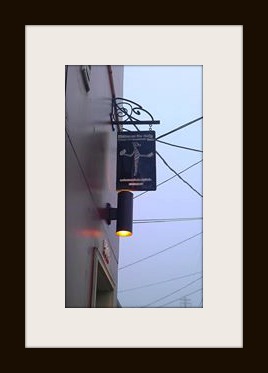 We had an incredible time at the Alberta Street Fair offering free massage to our community in these last two years at our new location:)

we made a lot of fun changes over the past two years including updating our interior, rooftop beautification and we even tried on a SAD Light Therapy Bar!:
And a new logo and website!
All said and done, life has been great to us and every person who has walked through our doors therapist and client alike, have contributed to the growth and loveliness of Written on the Body! Cheers to many more years to come:)
Thank you for your support and have a wonderful day!  P.S. if you have any great pics, stories or anecdotes about your visits with us we would be so happy to hear from you!  Share in the comments below:)